Nubiferous - Archipelago III (Thawed Water, Vernal Equinox)
genre: Ritual, Dark Ambient
freed download
Nubiferous is a Dark, Ritual, Tribal, Drone Ambient project from South of Russia.
Amongst others you can download IV parts of his release Archipelago.
CS supports the artist and his wonderful music by recommending you the third part.
Listen and let you enchant!
Music & Artwork: Nubiferous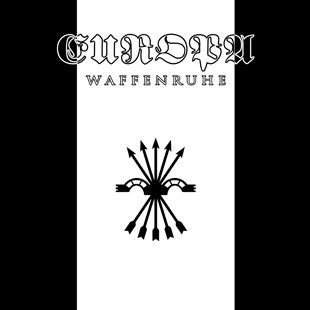 Waffenruhe - Europa
genre: Dark Military Ambient
free download
The single Europa includes two hypnotic, minimalistic tracks which were created in 2009 and reworked 2012.
The album is dedicated to our dying mother Europa.
Also the single is the beginning of some upcoming releases of Waffenruhe in very small editions with handmade covers which symbolizes the return of Waffenruhe who has not forgotten from where it comes from.
Fight the commerce! Hail the underground!
Music: Waffenruhe
Artwork: Sig. P.
1774 - 1774 (2010)
genre: Dark Ambient, Neoclassic
free download
The music of 1774 from the netherlands is based on dark ambient spheres, enriched with neoclassical melodies and deep drums.
4 tracks as musically interpretation of Goethe's 'Die Leiden des jungen Werther'.
Music & Artwork: 1774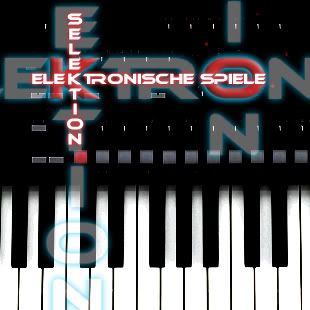 Selektion - Elektronische Spiele
genre: Vintage Electronic
free download
The second release of Selektion was inspired by the good old synthesizers of the 80's.
A vintage atmosphere of dark electro and tinny industrial sounds.
Music: Selektion
Artwork: Sig. P.
Militia Dei - Christi Sanguis
genre: Military Electronics
free download
Military Electronics call the artist his music by himself.
The rules are quite simple: a metronomic hard beat at 88 bpm, some rolling snares and some creative mesmerizing sequences.
This music takes you into a marching boombastic trance!

Because of the quality Militia Dei only wants to release his tracks as WAV!
Alternative download here!

Music & Artwork: Militia Dei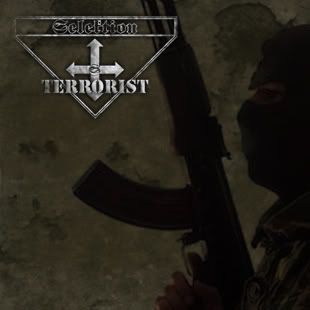 Selektion - Terrorist
genre: Industrial, Angstpop
free download
No compromise! - No censorship!
  Music: Selektion
Artwork: Sig. P.

Ritual Nights - Nazgarrn Manifestum
genre: Ritual, Dark Ambient
free download
Welcome to Ritual Nights!
Music: Ritual Nights
Artwork: Sig. P.
Corazzata Valdemone - 20 Anni di Successi
genre: Totalitarian Industrial
free download
The best of 5 years of Totalitarian Industrial by Corazzata Valdemone!
Music & Artwork: Corazzata Valdemone
RUHE - Different times, different gods
genre: Martial Ambient, Dark Choral
free download
The second free download album of RUHE leads you through dark spheres of Martial Ambient and Dark Choral and tells stories about ancient times.
Music: RUHE
Foto: RUHE
Artwork: Sig. P. 
Le Silence des Ruines - Pardonne-moi Lucifer
genre: Martial
free download
Nicolas F. (Jörvallr) creates with his side-project Le Silence des Ruines melancholic martial ambient hymns, which make you feel the silence of the ruines.
Music & Artwork: Nicolas F.
Imperat - Lord
genre: Martial, Neoclassic
free download
Imperat born as a restoring force of the traditional order, channeled through the musical vehicle and framed in a meta-aesthetic concept tries to capture the idea through the shape.
Music & Artwork: Imperat
Legionarii - The new Era
genre: Totalitarian Martial Ambient
free download
Legionarii is a martial ambient project started to revive the Europe and bring back it's glory. Guided by the spirit of our fallen ancestors, Legionarii tries to bring back the atmosphere of glory, and especially of war. Legionarii stands for the destruction of modern world and restoring the old values that once brought Europe to it's splendorous gleam.
The new Era is a preview of the forthcoming album Europa Rex, which will be released soon on another label.
Music: Legionarii
Artwork: Iron Legion
RUHE - There is no beauty without light
genre: Martial Ambient
free download
In order to get to know more of the music of RUHE, the side-project of Waffenruhe, click on the image to download his first works.
5 tracks of Dark and Martial Ambient from the depth of human insanity.
Music: RUHE 
Foto: Aden 
Artwork: Sig. P.